Council Members
Chairman

Founder and Managing Partner
Cameron Engineering
& Associates, LLP
John Cameron is the Founder and Managing Partner of Cameron Engineering & Associates, LLP. The Firm is in its 33rd year of business, specializing in various aspects of consulting engineering and planning, serving the public and private sectors.

An engineering graduate of the United States Merchant Marine Academy at Kings Point, Mr. Cameron also holds a Master's Degree in Environmental Science from Long Island University and has an honorary Doctor of Laws degree from Molloy College. Mr. Cameron serves on numerous boards including those of civic, professional and educational organizations, including the Long Island Regional Planning Council, where he serves as Chairman; the Holocaust Memorial and Tolerance Center of Nassau County, the Hofstra University and Stony Brook University Engineering Schools, the U.S. Merchant Marine Academy Alumni Association and others.

Mr. Cameron has diverse personal interests including surfing, running, sports, music, travel, reading, writing, art and politics. He and his wife Loretta, reside in Rockville Centre as do their two married children, and grandsons, Jack and Will. His favorite time is spent anywhere with his family, but most especially at the beach.
Member Biography
Vice Chairman

Environmental
Attorney
& Consultant
Michael E. White is a practicing attorney and concentrates his law practice in areas of environmental law, municipal law, land use, natural resources and rail freight transportation. Michael is also the President and owner of L I Strategies, Inc., an environmental planning consulting firm.

Michael serves as a Member of the Long Island Regional Planning Council and was previously the Executive Director of the Council. Prior to that appointment he was a partner in the firm of Jaspan Schlesinger Hoffman LLP where he headed the Environmental Law Practice Group and was part of the Municipal Law Practice Group.

Michael is Chair of the Board of Governors of New York Sea Grant. He is an Adjunct Faculty in Environmental Law and Environmental Management in the School of Marine and Atmospheric Sciences of Stony Brook University and Chair of its Dean's Council. Michael serves on the Long Island Commission on Aquifer Protection, is Chair of its Finance Committee and is also on the Management Committee for the Long Island Nitrogen Action Plan. Michael was a Commissioner on the Blue Ribbon Commission on Sustainability and the MTA. Michael is the recipient of the Touro College Law Center Pro Bono Attorney of the year in 2004, the Old Westbury College Foundation Theodore Roosevelt Preservation Award in 2005, Co- Honoree with his wife Judy of the Cornell Cooperative Extension in 2008 and named Educator / Professional Environmentalist of the Year by the 2014 Stony Brook University EarthStock Program.

Prior to joining JSH LLP, Michael was managing partner of White & Kretzing P.C., which merged with JSH in 2002. He is admitted to practice in the Courts of New York, the Eastern and Southern District Federal Courts of New York, the U.S. Supreme Court, the U.S. Court of Appeals for the Federal Circuit, the Court of Federal Claims and the U.S. Court of Appeals for the Armed Forces. He received his Juris Doctorate from Touro College Law Center and has degrees in Environmental Studies and Earth and Space Sciences, with graduate studies in Marine Sciences at Stony Brook University.

Prior to his legal career, Michael served as an environmental planner in the Department of Environmental Control of the Town of Huntington, and then as Director of that Department, was an environmental consultant in the private sector, worked in the Environmental Monitoring Division of the Suffolk County Department of Environmental Control and then with the Suffolk County Department of Health Services Water Quality and Drinking Water Supply Bureau and was a research scientist at the Marine Sciences Research Center of Stony Brook University. He is a former Chair of the Environmental Law Committee of the Suffolk County Bar Association as well as a former member of the Board of the Suffolk County Water Authority, the Long Island Regional Planning Board 208 Technical Advisory Committee and the Long Island Regional Ashfill Board.
Member Biography
Treasurer

Executive Vice President Strategy & Analytics, Northwell Health
Jeffrey Kraut serves as the executive vice president for strategy and analytics at Northwell Health and as associate dean for strategy for the Hofstra Northwell School of Medicine, one of the nation's newest medical schools. In addition to coordinating the strategic planning and health policy activities of Northwell, as well as the development of its network of providers through merger, acquisition or affiliated relationships, he is also responsible for data governance and organizing the next generation of business and clinical analytics throughout the Health System.

Often recognized for his skills in health planning, policy and analytics, Mr. Kraut serves as Chair of the NYS Public Health and Health Planning Council (PHHPC). The PHHPC oversees public, health planning, regulatory and Certificate of Need activities in New York State. He has focused on regional planning and policy development, promoting the interoperability and sharing of health data and incubating innovation opportunities through strategic partnerships.

Mr. Kraut is a board member of Healthix, New York's largest RHIO and the American Hospital Association's Society for Healthcare Strategy and Market Development. He is a Fellow of the New York Academy of Medicine and serves on the Standards Council of the Commission on Accreditation on Healthcare Management Education. He was the recipient of the 25th Anniversary Leadership Award of The New York State Society for Health Planning, an organization of which he served as past president and serves on various committees of the Healthcare Association of New York State (HANYS), the Greater New York Hospital Association (GNYHA) and on the board of the Nassau-Suffolk Hospital Council.

Mr. Kraut is also involved in regional economic development and community building activities as a board member of the Long Island Regional Planning Council, Sustainable Long Island and The Brookville Center for Children Services where he serves as its President. Mr. Kraut also serves as a health policy advisor to the Long Island Index and ERASE Racism and is a member of the Energeia Partnership which is dedicated to achieving social equity through regional private/public partnerships.

Prior to joining Northwell, Mr. Kraut served as the Vice President for Policy and Planning at the SUNY Downstate Medical Center, where he was recruited from the health care consulting group of KPMG Peat Marwick. Mr. Kraut received an MBA in Healthcare Management from Baruch College/Mt. Sinai School of Medicine and is a graduate of Stony Brook University.
Member Biography
Secretary

President and CEO Urban League of Long Island, Inc.
Theresa E. Sanders has been a C-Suite Executive for over twenty years. As Urban League of Long Island President and CEO, Ms. Sanders has developed direct service programs that help infuse millions of dollars into the regional economy, by empowering individuals to become economically self-sufficient and socially conscience community members.Ms. Sanders holds a Bachelor of Science in Business Management from the State University of New York at Old Westbury, a Masters of Science in Instructional Technology from the New York Institute of Technology and is currently completing her Doctorate in Education Leadership at St. John's University. Ms. Sanders is an adjunct professor at the State University of New York College at Old Westbury, and serves as Chair of the Board at Suffolk County Community College. In addition, Ms. Sanders is a member of the Executive Committee for the Long Island Regional Planning Council, a member of the Hall of Fame for Long Island Business News' Top 50 Women and an active member of Alpha Kappa Alpha Sorority, IncComing Soon.
Member Biography
Council Member

Mayor of the Village of Plandome Manor
Throughout her professional and personal life, Barbara Donno has devoted herself to helping and serving others.

She is currently serving her fifth term as Mayor of the Village of Plandome Manor. She has consistently held the line on tax increases while continuing to provide the services necessary to preserving the quality of life expected by her Village residents.

Under Barbara's leadership the Village building codes have been rewritten in order to protect the integrity and character of the Village, she has worked diligently with Nassau County and the Town of North Hempstead to rebuild and repair critical infrastructure within the Village. Working with the Village board of trustees she has implemented a capital improvements plan all the while maintaining fiscal discipline to protect taxpayer dollars.

Barbara is past President of the Nassau County Village Officials Association, and a member of the executive board advocating for Nassau County's 64 incorporated villages. She also served as Director of District Operations for former New York State Senator Jack M. Martins and for NY State Senator Elaine Phillips.

Prior to her tenure as Mayor, Ms. Donno was a nine-year member of the Manhasset School District Board of Education serving as President for 4 years. She is also a former elementary school teacher with a Master's Degree in Education from Hofstra University.

Outside of the public sector, Ms. Donno sits on the Board of the Long Island Regional Planning Council and serves as an officer on the Board of Directors for the Lead the Way Fund, a non-profit organization established to raise funds in support of Army Rangers and their families. She is a member of the Manhasset Rotary Club and a board member of the Port Washington-Manhasset Office of Emergency Management.

In recognition of her longstanding community service, Barbara was named to the Town of North Hempstead's May W. Newburger Women's Roll of Honor. A graduate of Duquesne University, she was also named one of the University's Distinguished Alumni.

Barbara Donno and her husband, Robert, reside in Plandome Manor and have two adult children, Jackie and Matthew, and two grandchildren, Emma and James.
Member Biography
Council Member

VP, Community Development & CRA Officer, People's United Bank
Elizabeth Custodio, a longtime resident of Stony Brook, NY, was born and raised in the Bronx, NY. Ms. Custodio attended C.U.N.Y.'s Herbert H. Lehman College, and soon thereafter, her banking career was launched at Manufacturers Hanover Trust Co. Here, she was introduced with the concept and importance of true customer service. Today, Elizabeth has over forty years of banking experience, most recently at People's United Bank as Vice President, Community Development & CRA Officer for NY. Her duties include economic and community outreach while ensuring the Bank meets all local, State, and federal regulatory requirements including the Community Reinvestment Act. Prior to People's United Bank, she had a similar role at Suffolk County National Bank and at Astoria Bank, following a long career at HSBC where she managed the Community Business Development Officers throughout the organization's national footprint.

Elizabeth possesses a unique sensitivity and profound awareness to the needs and concerns of economically disadvantaged and socially challenged communities. In this capacity, she has excelled in exploring, creating and developing synergies between corporations, business, industry, education, and key community-based organizations throughout the region. She is a proven leader that has been successful in developing her banking acumen and career while raising three exceptional children Eliud II, Christie and Mark with her husband, Eliud Custodio.

Being fluent in Spanish and having grown up in the inner city provides Ms. Custodio with a broad perspective of 'community' including sensitivity to diversity, multiculturalism, points of view, and socio-economic issues and concerns needed to perform her duties for such groups as the LI Hispanic Chamber of Commerce, the Long Island Regional Planning Council, Community Development Corp. of Long Island, Childcare Council of Suffolk, Long Island Housing Partnership, Hispanic Brotherhood of Rockville Centre, Long Island Coalition for the Homeless, Urban League of LI, College at Old Westbury Board of Trustees and many others.

Her work and advocacy in the greater community has garnered Ms. Custodio with a plethora of honors, awards, and recognition, and deservedly so, from her peers and the broader community. This abundance of recognition is a testament to the influence and positive impact she has on our communities.

Ms. Custodio believes that the strategic alliances she has helped forged over the years have stimulated and continue to sustain economic development as a form of individual empowerment and advancement for both communities and their residents.
Member Biography
Council Member

President, Nancy Engelhardt LLC
Nancy Engelhardt, LLC is a for profit enterprise that is committed to social good. Nancy's business background includes co-founding Interactive Marketing Services (IMS), raising venture capital for an internet marketing software in the late 1990's. IMS was renamed eShare Technologies and was acquired by a public company which gave Nancy the opportunity to change her career path and discover her professional passion; helping to develop high performing teams within community minded organizations and in the region.

As the former Founding Director of The Energeia Partnership, an Academy for Regional Stewardship, Nancy helped bring together, influential leaders in the region, providing them with the information and networks necessary to become change agents. Under Nancy's leadership the program educated over 400 graduates who are serving on over 250 boards and commissions across Long Island. Nancy's is a passionate trustee of Long Island and continues to be a catalyst for change in all areas of her life.

As a master planner and facilitator, Nancy provides leadership development programs, workshops and/or retreats that help organizations to identify their goals, build meaningful relationships, and to develop high performing teams that produce measurable results. She is also a certified Equine Assisted Corporate Trainer.
Member Biography
Council Member

Founding Partner, Millennial Strategies, Co-Founder Recruit Long Island
Jeff Guillot is one of the founding partners of Millennial Strategies, a five-year old consulting firm with Offices in Huntington and lower Manhattan. Since it's inception, Millennial has been a driving force behind some of New York State's most successful forward-thinking public policy endeavors- everything from improving public education and promoting environmental stability to passing Universal Pre-K, Paid Family Leave Legislation and recently, ushering in the legalization of ridesharing services statewide. Jeff is also the Co-Founder of Recruit Long Island, a nonprofit organization dedicated to workforce development and millennial retention

His prior public sector experience includes working as Finance Director for Congressman Gary Ackerman and City Councilman James Gennaro. Additionally, he has served as Legislative Director for Assemblyman Richard Brodsky during his tenure as the Chairman of the Assembly Committee on Corporations, Authorities and Commissions. Jeff holds a BA from Sacred Heart University and an MA in American Government from LIU Post. Jeff is currently doing Doctoral work at Northeastern University and plans earn a Doctorate in Law & Policy by the Summer of 2020.

He currently serves as a member of the adjunct political science faculty at Suffolk County Community College. He also serves on the board of the New Leaders Council NYC Chapter and served as the Chapter's Selections Chair for the last five years. His Op-Eds and articles have been featured in USA Today, AND Magazine, PolicyMic, Newsday, and CNBC and the New York Times. Jeff lives in Babylon Village with his wife and their adorable baby boy named Lincoln James.
Member Biography
Council Member

Mayor of Freeport
Robert Kennedy has proudly served as the Mayor of the Village of Freeport since March 18th, 2013. He decided to get into politics after a long career in the private sector. In 2009 he was elected Trustee of the Village of Freeport and promptly appointed Deputy Mayor.

During his tenure in politics he has shown the ability to bridge the gap between all parties, and continues to work together with anyone who has the desire to help the people of Freeport. Robert gained invaluable experience as an active duty member of the United States Navy aboard the USS Vulcan in the early 1970's spending time in Guantanamo Bay, Norfolk Virginia, and various other countries. It was in the Navy that he began to learn mechanical engineering and the discipline it takes to be successful as an entrepreneur and a leader.

After his tenure in the United States Navy, Robert was named the Vice President of Technical Services for Starrett Property Services Inc. During this time he was responsible for maintaining hundreds of residential and commercial high rise buildings and supervising several thousand employees. During his term at Starrett Property services, Robert learned the importance of maintaining a fiscally responsible budget, something he continues to do for Village of Freeport. In 1984, Robert decided to leave Starrett Property Services to open up his own entrepreneurial venture. Winston Mechanical Corporation is a successful commercial HVAC company that services the Tri-State area.

Robert has been married for 38 years to his wife Mary. They have three sons Robert, Vincent, and Michael, and five grand-children, Leah, Olivia, Vincent, Eliana and Jack. He enjoys spending his weekends surrounded by his family, often spending time on the water, or having family and friends at his home to watch the New York Giants. Robert has employed the same open door policy to the Village of Freeport, taking the time out of his busy day to meet with any and all residents who would like to discuss a particular matter. Robert is an accomplished FAA Pilot, licensed U.S. Coast Guard Captain (100 Ton License), and a certified SCUBA diver. In addition, he is a member of the NAACP, American Legion, U.S. Coast Guard Auxiliary (Division Chief), (AOPA) Aircraft Owners and Pilots Association, (USCOM) the United States Conference of Mayors, President of (NCVOA) the Nassau County Village Officials Association, and 2nd Vice President of (NYCOM) the New York Conference of Mayors.
Member Biography
Council Member

Town of Smithtown Supervisor

Edward Wehrheim serves as the Supervisor of the Town of Smithtown. In his first 100 days in office, he made downtown revitalization a shovel-ready reality. He has developed a feasible timeline to ensure the implementation of modern wastewater management, which is both essential to the survival of our Main Streets and our environment. Ed has personally helped to generate major new business developments for Smithtown, including Tesla, Alfa-romeo and Carmax, and $2.5 million in grants has recently been awarded. Most importantly, Supervisor Wehrheim has devoted office hours on a daily basis to speaking with civic groups, chambers, businesses and neighbors.

Prior to serving as Supervisor, Ed was a Councilman for the Town of Smithtown from 2003-2017. As Councilman, he worked to cut expenses/stabilize taxes, initiated negotiations with Simon Properties for development of Smith Haven Mall site generating additional tax revenues projected at $1.1 million per year. Ed supervised construction of an ADA compliant elevator at Smithtown Town Hall, worked on the restoration of Smithtown Historical sites, supported and supervised the reconstruction of the Town Marina Facility. He ended a 14 year deadlock on property development and the development of Neighborhood Park and village green by Town of Smithtown, as well as transfer of armory building site to Library District for construction of new library. Supervisor Wehrheim also served as the Director of Parks, having Smithtown's recreational facilities labeled as some of the finest facilities in the State of New York.

Supervisor Wehrheim is involved in many community outreach organizations such as Trustee, Kings Park Education Foundation, Smithtown Sunrise Rotary, Smithtown Historical Society, Smithtown BPO Elks Lodge, Vietnam Veterans of America, and Smithtown Fire Chiefs Council. Supervisor Wehrheim has also been awarded the Ronald Reagan Gipper Award, served as Grand Marshal of Kings Park Little League Opening Day and received the Leadership Award for Safe Workplace, Association of Towns. He was recognized as Honorary Man of the Year, Kings Park Chamber of Commerce and is a member of the Kings Park Arts & Letters Hall of Fame.

Supervisor Wehrheim is a Vietnam Veteran who served in the US Navy and remains dedicated to helping veterans.
Member Biography
LIRPC Staff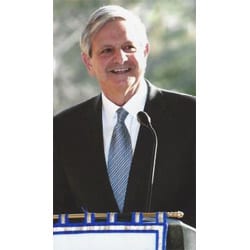 Executive Director 
Richard Guardino serves as the Executive Director of the Long Island Regional Planning Council. Prior to becoming Executive Director, he was Vice President for Business Development at Hofstra University. As Vice President, he directed Hofstra's Scott Skodnek Business Development Center, Hoftra's Continuing Education Program, and was Executive Dean of Wilbur F. Breslin Center for Real Estate Studies.
Rich previously served twenty-one years on the Hempstead Town Board, including five years as Supervisor of the Town of Hempstead, America's largest township. As Supervisor, he raised the town's general obligation bond rating twice during his tenure and produced budget surpluses for four consecutive years. As the result of several environmental initiatives, he received endorsements from the Sierra Club and the League of Conservation Voters.
Rich has a B.A. from the College of William and Mary and J.D. from William and Mary Law School. Rich practiced law specializing in commercial transactions and real estate and is admitted to practice in both New York and Florida. He served as counsel to State Senator John R. Dunne, and was investigative counsel to the NYS Senate Judiciary Committee. Rich served on the New York State Commission on Health Care Facilities in the 21st Century, as a Regional Member and as a member of the Study Group for the New York State Commission on Local Government Efficiency and Competitiveness.
He is a former member of the Board of Directors of the Long Island Real Estate Group and currently a member of the Board of Directors of the Community Development Corporation of Long Island. Rich is the recipient of the Dr. Martin Luther King, Jr. "Living a Dream Award" and the American Committee on Italian Migration Award. He served for many years as Honorary Chairman and Grand Marshall of the March of Dimes WalkAmerica and Honorary Chairman of the Long Island Walk to D'Feet ALS. Rich has also served as Honorary Chairman of the Women's Sports Foundation's Annual Golf Outings and Honorary Vice Chairman for the U.S. Marine Corp Toys for Tots drive.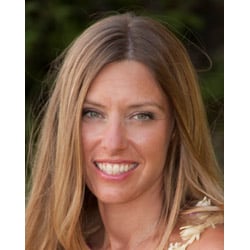 Elizabeth Cole
Deputy Executive Director
As Deputy Executive Director of the Long Island Regional Planning Council, Elizabeth Cole has worked closely with key stakeholders and coalitions to support long-range regional planning goals and policies. In her role, Elizabeth collaborates with a team of professionals from government, business, academic, and non-governmental organizations to develop and implement the New York State-funded Long Island Nitrogen Action Plan; a multi-year initiative to reduce nitrogen in Long Island's surface and groundwater. She manages state grants and contracts, has authored several reports and publications and has delivered presentations in public forums and at media events related to Council activities including television interviews and promotional videos. Before joining the LIRPC, Elizabeth worked for several years as a Legislative Analyst for the New York State Assembly.
Prior to her work in public policy, Elizabeth had a successful career in the field of Social Work specializing in psychiatry. She was the Founding Director of a state-licensed and accredited outpatient psychiatric clinic at the Long Island College Hospital (LICH) in Brooklyn, NY. Elizabeth hired, trained, and supervised a multi-disciplinary staff of professionals and was instrumental in program development, budget management and maintaining and improving clinical staff competency and compliance with practice, policy and procedures. During her tenure as Director, Elizabeth completed FEMA training and initiated a program to provide outreach and support services to the survivors of the 9/11. Elizabeth was also the recipient of the Outstanding Service Award for her work at LICH.
Elizabeth earned a Bachelor of Art degree from Hofstra University, a Master of Social Work from Hunter College and a Master of Public Administration from New York University where she earned the Robert F. Wagner merit scholarship. She resides in Nassau County with her two sons and husband. She enjoys traveling, snowboarding, cooking, music, theater and above all else being with her family.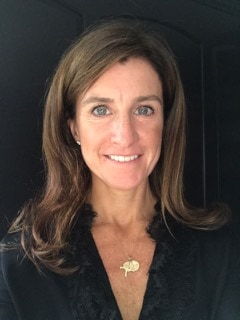 Missy Leder
Executive Assistant
Missy Leder was hired in October of 2018 as Executive Assistant at the Long Island Regional Planning Council. In her role, Ms. Leder provides support to the Executive Director and Deputy Director. Her duties include bookkeeping, generating reports, preparing documents, transcribing and distributing minutes of meetings, disseminating information and coordinating meetings with Council Members.
Prior to her role at the Long Island Regional Planning Council, Ms. Leder had a successful career in Finance as an Equity Research Salesperson at Lehman Brothers and an Equity Research Associate at Morgan Stanley. Ms. Leder earned a Bachelor of Liberal Arts from The College of the Holy Cross. She resides in Nassau County with her husband and three children