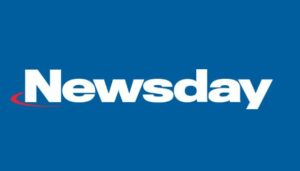 Hiring continues to be a struggle for employers more than two years after the pandemic's start as the expectations among jobseekers have grown, new survey data from the state Labor Department shows.
During a virtual meeting of the Long Island Regional Planning Council Wednesday morning, Deputy Commissioner of Labor Christopher White presented new employer and jobseeker survey findings. Among the results was a breakdown of the hardest jobs for Long Island employers to fill.
Administrative positions, sales, warehouse workers, direct support professionals and registered nurses were the top five hardest jobs to hire for on the Island in 2022, according to employers in the survey. White said the results mirror what is being reported in the rest of the state.
"The types of jobs that are just hard to fill for businesses out there are pretty much the same," White said
The two surveys, taken in May of this year, received responses from 1,275 jobseekers and 563 employers on Long Island. Among the list of tough jobs to fill, direct support professionals ranked high. Direct support professionals, or DSPs, help disabled individuals live more independently by assisting in tasks like personal hygiene, dressing, food preparation, and transporting the individual to social gatherings or appointments.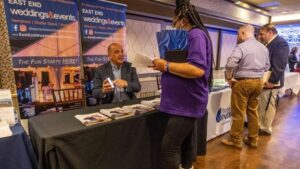 (Job seekers and employers during a job fair at the Hotel Indigo in Riverhead in April. Credit: Newsday/Alejandra Villa Loarca)
The challenge to hiring DSPs is "mostly economic," said Chris Rosa, president and chief executive of the Viscardi Center, an Albertson-based nonprofit network serving disabled Islanders.
""It's very low wage work," Rosa said. "A lot of that has to do with the underlying rates of Medicaid reimbursement."
Organizations like Rosa's rely on Medicaid t dollars to cover the cost of the services they provide.
One underlying cause behind hiring woes, said staffing experts, is a mismatch of expectations  by employers and jobseekers.
Janis Zamier, director of operations for Hicksville-based staffing agency Long Island Temps, said she is often in the position of telling employers they need to be more realistic about the current job market.
"They call and say, 'This is what I want to pay somebody,' and it's a dollar above minimum wage, and they want them to have computer skills. It's not happening," Zamier said. "I have this conversation almost every day."
In the jobseeker survey, 38% of respondents said they were looking for positions with paid time off; 36% were looking for higher pay, 33% were after fully remote work opportunities , and 29% were searching for positions that would allow them to work fewer days per week at the same overall pay.
With large businesses like Amazon or Target offering higher starting wages, smaller firms find it difficult to compete, Zamier said.
At the same time, many jobseekers, too, have come to Zamier with what "unrealistic expectations," such as shorter work weeks in tandem with high pay and remote working opportunities.
Ana Getiashvili, a labor and employment attorney with Meltzer Lippe in Mineola, said  increasingly she's hearing from business clients that job applicants are more upfront about their desire for paid vacation, higher salaries, and flexible schedules.
Additionally, existing employees who see opportunities in the tight labor market are more frequently applying for other jobs just so they can leverage the threat of quitting to improve their wages.
"Jobseekers are more empowered these days," she said. "The pandemic has changed the job market so much and I don't think it is going to go back to what it was pre-pandemic."
By Victor Ocasio victor.ocasio@newsday.com
September 15, 2022